Company Profile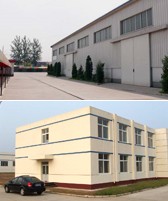 Over 40 years Wuhan hangaodian electronic technology Co.,Ltd. has accumulated significant scientific and technical potention in development and manufacture of high technology electronic components and parts. Nowadays Wuhan hangaodian electronic technology Co.,Ltd. is a joint stock company with personnel exceeding 1500 employees; It incorporates three production centers and four production lines engaged in development and production of science-intensive and high-tech electronic parts and components including electronic vacuum ceramic,metal mechanical working,electronic vacuum glass,spark gap,UV light photosensitive diode and UV light diode,ignition rod tip,vacuum gauge,etc.products are mainly used in over-voltage protection,power supply,automobile headlamps,electron tube,measurement system of vacuum degree,etc,passed "ISO9001-2000" standard.

Products and technologies of Wuhan hangaodian electronic technology Co.,Ltd. finds successful application in many countries worldwide including European Community, USA, Russia, India, Japan, and South Korea,HK,etc.

With 40 years of rich experience in designing the electronic vacuum component and parts,our company has been continuously improving the design of product by CAD,it has been activity cooperating with many research institutes such as Tsinghua University,Chinese Academy of Science,etc to do the work of development,test and research on new technologies and materials.

The strategy of our company is a continuous development of the highest-quality,new products with wide diversity of properties to provide the most flexible customer service worldwide.

We inherited the tradition of good quality management and customer orientation.Quality is our way of life,customer satisfaction is our objectiove.We will continously improve our product quality and services,and innovate new products and technology for the satisfaction of our customers.

We are looking forward to best cooperation with customers based on mutual benefits,welcome to contact us for more details if you interests with our products and services.